Digestive Care Center for Endoscopy Procedures
801 St. Mary's Drive Suite 110W
Evansville, IN 47714
812-477-6103

Monday through Friday by appointment only
812-266-CURE
Google Map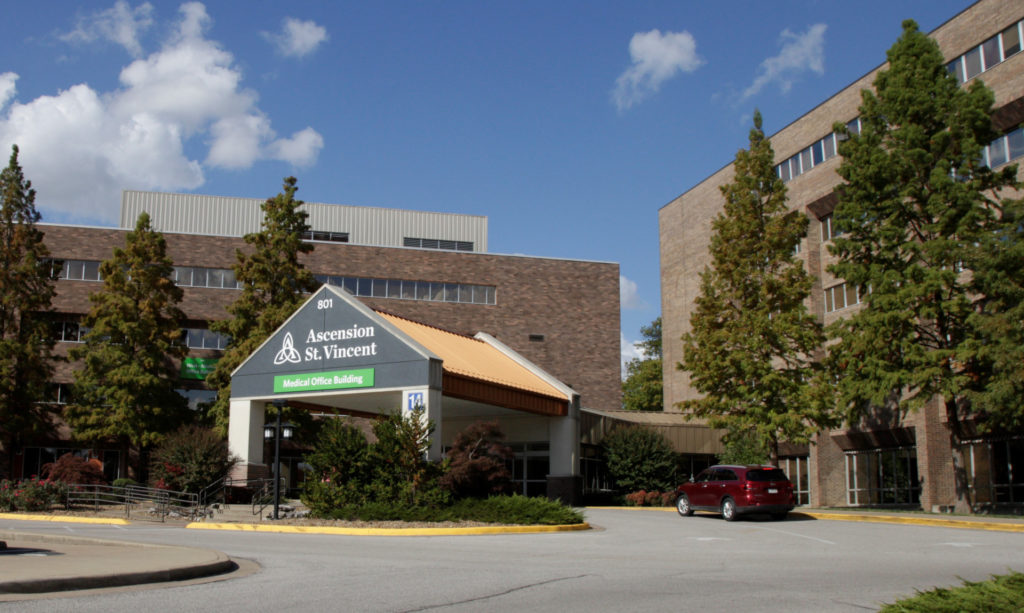 Driving Directions:
From the Lloyd Expressway, exit on Vann Avenue and proceed South.
Turn left (East) on Washington Avenue.
Turn left into the St. Vincent's Medical Center main entrance.
Proceed down St. Mary's Drive, turning left at the T-intersection.
The Medical Office Buildings will be just ahead on the left, with parking in front and the entrance under the orange canopy.
---
EMERGENCIES
If you have a medical emergency, please seek emergency assistance by dialing 9-1-1. For non-emergencies after Urgent Care hours, you can call our 24-hour access line at 812-266.CURE for a next-day appointment.
---