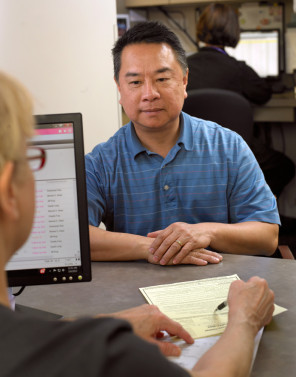 As a new patient, there's so much we need to learn about you before your first visit so that we can tailor the experience to fit your needs. Below we've provided all the necessary forms you can complete from your favorite chair at home — and bring with you on your first visit to Digestive Care Center.
Here's all you need to do:
Download all four forms below
Print them out
Fill in the requested information, and
Bring all four forms with you to your first appointment.
Don't have a printer at home? No problem — you can fill them out in the waiting room, too.
We're looking forward to meeting you — and please remember, if you need to reschedule your appointment for any reason, just give us a call at least 48 hours prior to your appointment.