Quick Low Sodium Tomato Sauce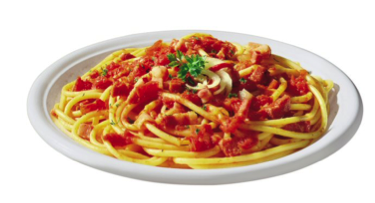 Ingredients
1 Tbsp. extra virgin olive oil
½ small onion, chopped
½ cup baby bella mushrooms, chopped
1, 15oz. can no-salt diced tomatoes, drained
1, 15oz. can crushed tomatoes
2 Tbsp. no salt garlic and herb seasoning blend
Directions
Sauté chopped onion and mushrooms in 1 Tbsp. olive oil, stirring occasionally until soft about 3 minutes.
Add both cans of tomatoes and garlic and herb seasoning blend. Stir.
Simmer over low heat 10 minutes, stirring occasionally.
Use with pasta, spaghetti squash, or any recipe that calls for tomato sauce.