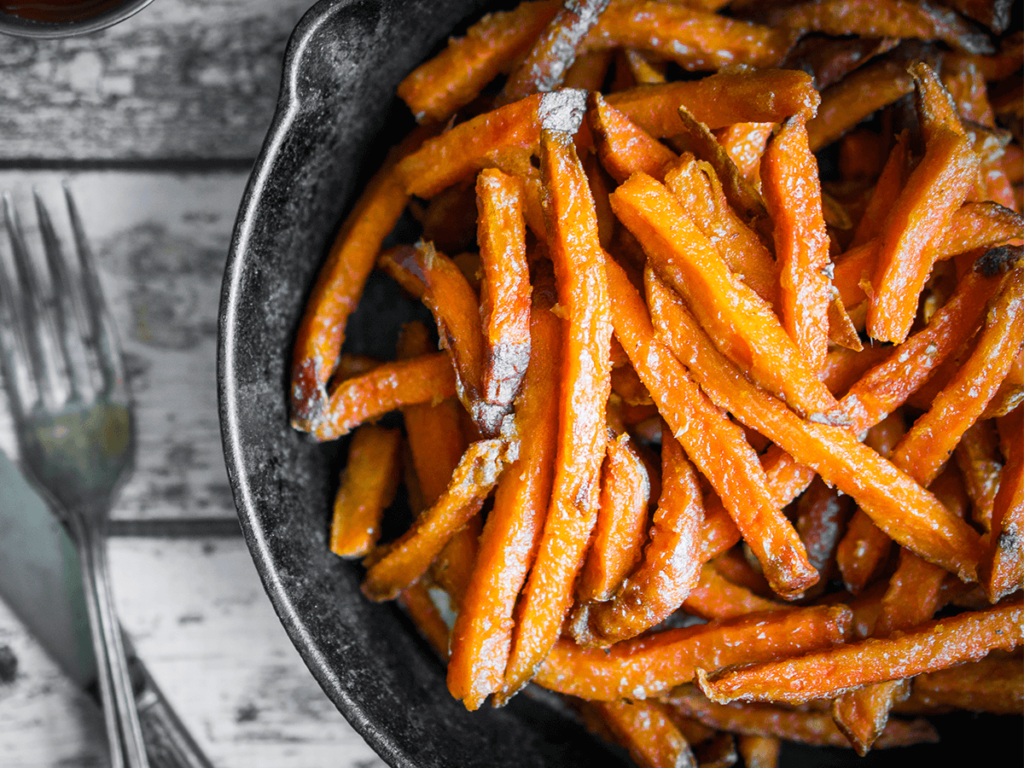 Serves: 6-8 people
Ingredients:
3 medium sweet potatoes

Olive oil cooking spray

Extra virgin olive oil

Garlic powder

Chili powder

Dried oregano

Sea salt
Directions:
Preheat oven to 425 degrees Fahrenheit. Spray 2 baking sheets with cooking spray.

Rinse and scrub sweet potatoes in water. Slice into fry shaped strips (1/4 – ½ in. thickness). (Leaving the skin on keeps in the fiber!) Put onto baking sheets.

Drizzle with olive oil (about 1 Tbsp.) and toss; spread back out onto baking sheets.

Sprinkle seasonings lightly over sweet potato fries. Use as much as desired. After you have made these a few times you will find your perfect balance! I hope you love the combination of garlic, chili powder, oregano, and salt as much as I do.

Bake in the oven about 15minutes. Times vary depending on your oven and the thickness of the fries. The fries with be slightly soft and browned on the baking pan side.

Remove with spatula onto a serving plate or bowl. Enjoy!