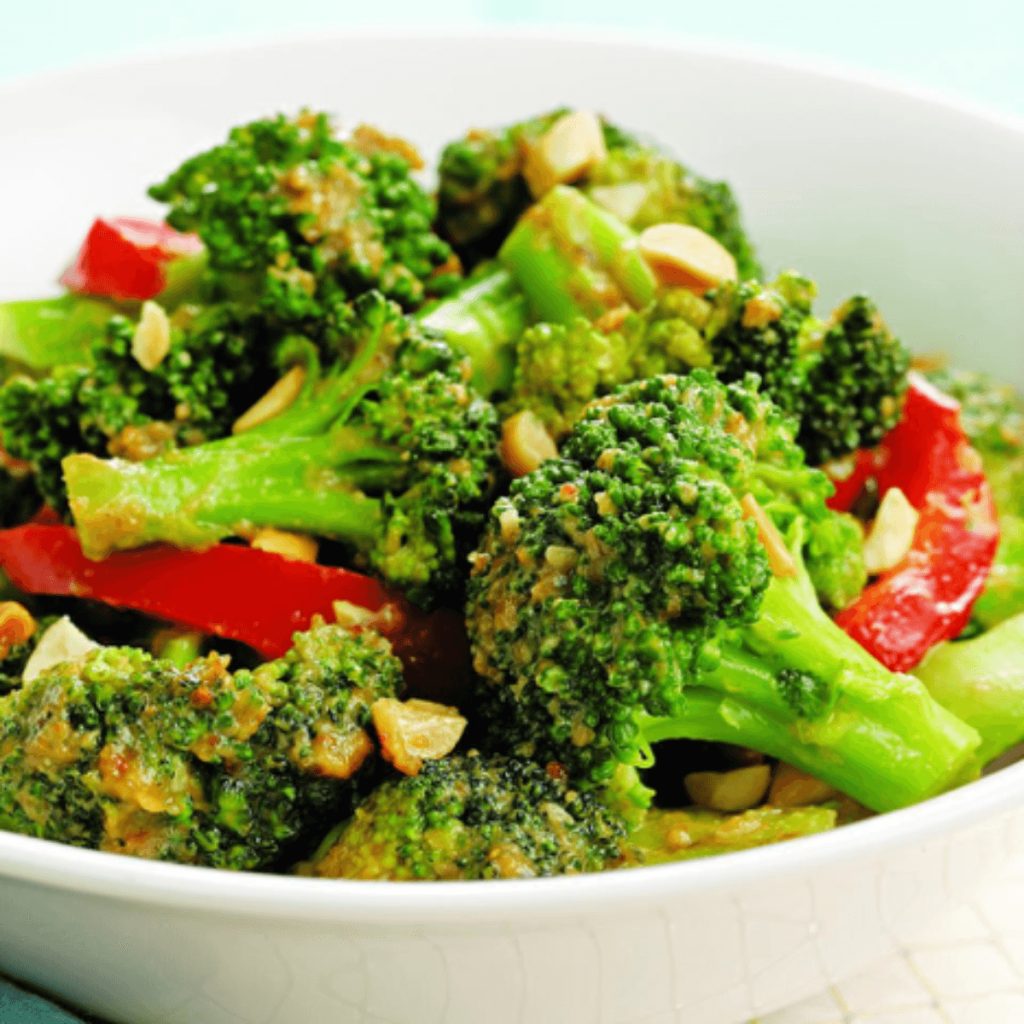 Ingredients
8 oz. uncooked brown rice
1/3 cup water
¼ cup reduced-sodium soy sauce
¼ cup peanut butter
1 Tbsp. minced garlic
½ tsp. crushed red pepper flakes
1 lbs. boneless skinless chicken breast cut into ½ inch strips
2 Tbsp. olive oil
1 bunch broccoli, cut into florets
½ cup shredded carrot
1 cup frozen string green beans
¼ cup unsalted peanuts
Directions
Cook brown rice according to package directions. Meanwhile, in a small bowl, combine the water, soy sauce, peanut butter, garlic and pepper flakes.
In a large skillet or wok, stir-fry chicken in 1 tbsp. olive oil until no longer pink. Remove and keep warm. Stir-fry broccoli, carrots and string green beans in 1 tbsp. olive oil until vegetables are tender.
Add sauce mixture and chicken to the vegetable stir-fry. Serve on a bed of brown rice and top with unsalted peanuts as desired.
Recipe: Kramer Daugherty, RDN